More space in the bathroom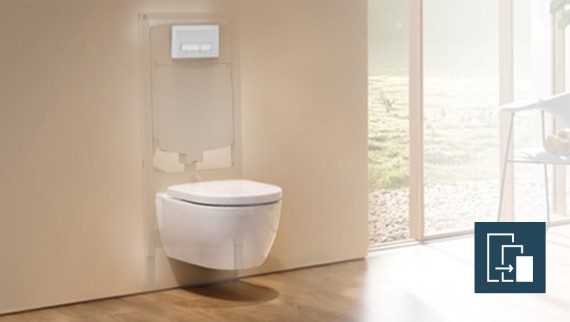 Clever functions and products that create space.
Who has enough space within their four walls and especially in the bathroom? Hardly anyone has a bathroom the size of a dance hall. You can and should dream when planning a new bathroom, but the reality is often different. Most need space-saving solutions, especially in the guest toilet, which look beautiful and functional. That's why we develop products that optimize the available space and give you aesthetically pleasing, easier to clean, and a more hygienic bathroom.
Better bathrooms, better lives.
Which bathroom is the right one for you?