Astonia Residences, Sydney At over $22K per sqm, wasting space wasn't an option.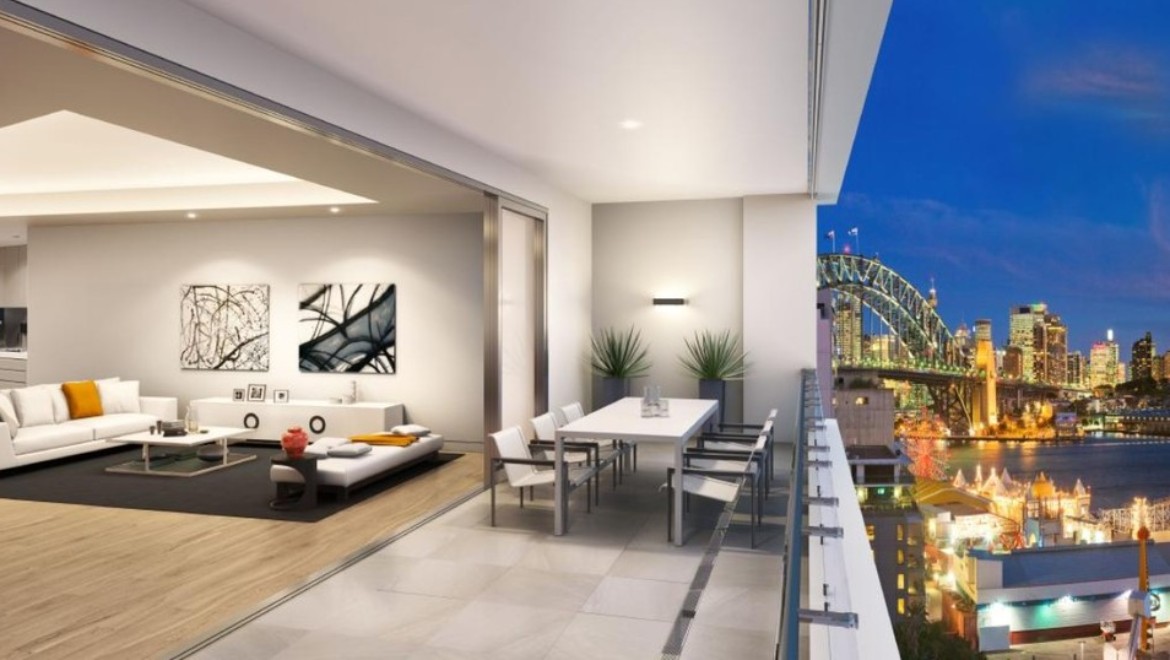 The Astonia Residences in Cliff Street Milsons Point is a boutique development of just 8 oversize apartments, all with a minimum of 3 bedrooms and 3 bathrooms. Prices ranged from $4 million to over $15 million for the penthouse, setting a new record for an off the plan apartment on Sydney's north shore. Even in a city accustomed to the high cost of housing, the prices realised surprised many. Perhaps most remarkable was the fact that all the apartments were sold within 3 weeks of listing.
Gosia Piotrowski, Senior Associate and Interior Designer, at architects nettletontribe, explained the appeal; "The apartments have a magnificent vista across Lavender Bay, with Harbour Bridge views. Our brief was to open up the interior living areas to capitalise on the breathtaking panorama". The average price of $22,500 psm provided a great incentive to ensure all the internal space was used to the fullest potential.
Maximising the living spaces didn't mean compromising in other areas. Gosia and her team were excited by the challenge and planned a new level of luxury throughout the development, specifying Geberit concealed cisterns in the bathrooms.
"Geberit concealed cisterns offered greater flexibility when designing the bathrooms. Placing the cisterns behind the wall allowed us to maximise the space available and to choose the pan we felt best suited our overall design. We chose Geberit Sigma01 buttons because of the organic look".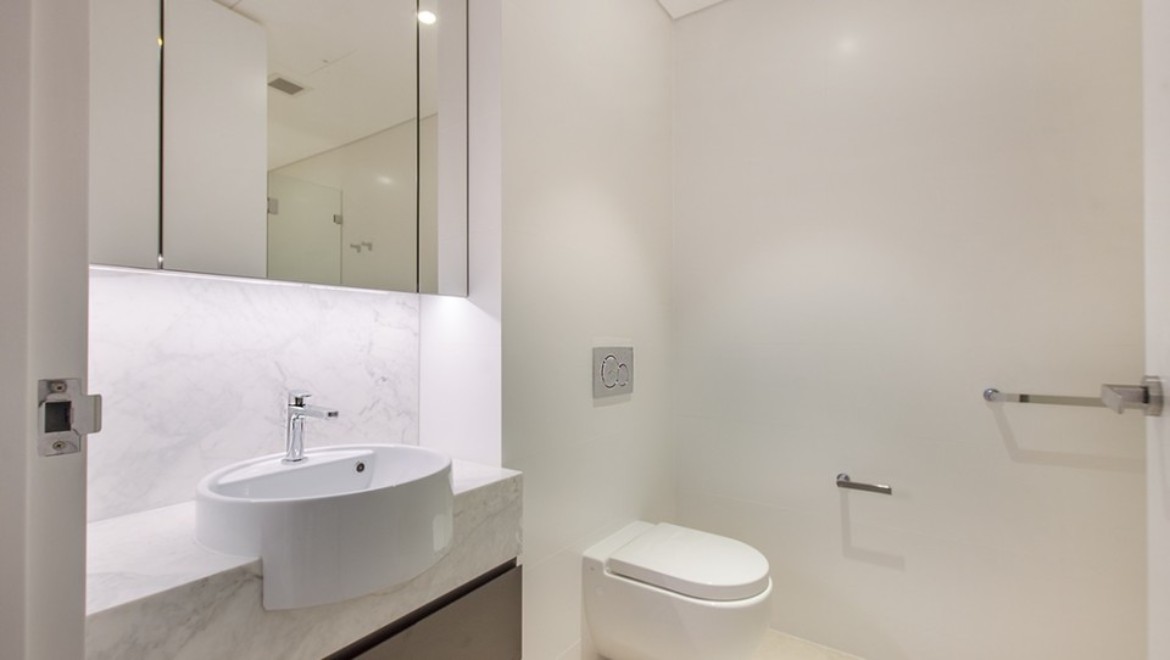 For architects and designers, Geberit offers unparalleled design freedom, with an extensive range of sophisticated and elegant buttons designs and finishes to complement the look of any contemporary bathroom. Geberit concealed cisterns can be matched with a vast range of pans, including back to wall and wall-hung and are rated 4 Wells star. The choice of mechanical or pneumatic flush options allows for even greater design flexibility; Geberit cisterns can be concealed in vanity hobs and even in ceilings, because the button can be placed remotely, up to 3 metres from the pan.
"Geberit concealed cisterns were ideal for the smaller bathrooms, or 'powder rooms' in the Astonia development, allowing us to maintain the luxury of space, with clean lines and uninterrupted tiling that are a signature feature".
For Gosia, specifying Geberit is made easier by the quality and reliability inherent in Swiss design and manufacturing; she's confident when specifying Geberit, confidence supported by an industry-leading 15-year cistern warranty and spare parts availability of 25 years.