DARLING HARBOUR LIVE, SYDNEY Geberit Pluvia for greater cost effectiveness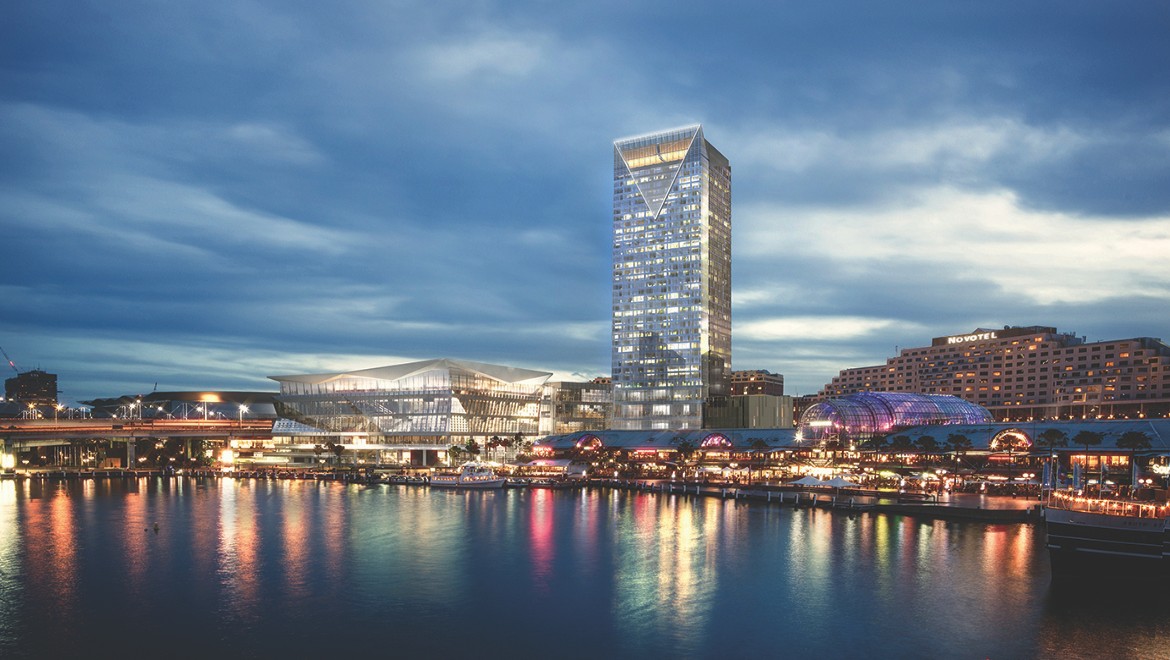 ICC Sydney is a $1.5 billion development being delivered by the NSW Government and Darling Harbour Live as the epicentre of a 20-hectare transformation of Darling Harbour, comprising a vibrant mix of world-class convention, exhibition and entertainment venues, a luxury 5-star hotel and a new urban neighbourhood including commercial and residential developments and a new city square.
Geberit Pluvia was specified for the siphonic roof drainage as it offered a number of clear advantages that resulted in significant savings in usable space, with a simpler pipe layout, fewer downpipes and floor penetrations. This translated into more saleable space and improved the value of the development.
Adam James is the hydraulic consultant for Darling Harbour Live. Adam is very familiar with Geberit
products, having specified Geberit Pluvia and HDPE in many other projects.
Adam was also keen to call on the expertise of the Geberit team, taking advantage of the extensive
support with free onsite training and design assistance.
"Matthew Lloyd, one of Geberit's Hydraulic Engineers, provided hands-on knowledge for the team of plumbers we had onsite. Matt assisted with onsite refresher courses in the use of HDPE, preparation and checking that joints had been finished correctly".
Adam James, Hydraulic Consultant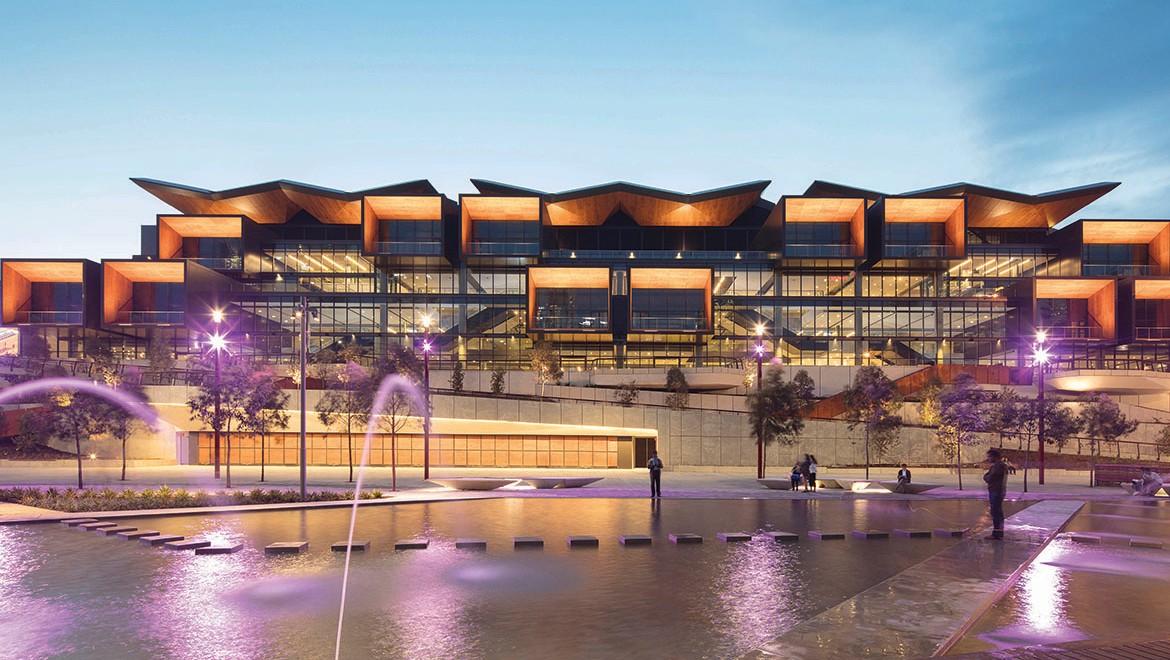 The same robust Geberit HDPE was the preferred choice for the trade waste pipework. Today's high tech food preparation machinery operate at very high temperatures, with modern dishwashers and combi ovens responsible for bursts of water at boiling, or close to boiling, temperatures. Food preparation also generates a large amount of grease and fats, which can clog traditional PVC piping. Geberit HDPE is robust enough to resist grease and fat build-up and is resistant to 95% of all commercially available alkalis, acids and chemicals.