INTERNATIONAL HOUSE, BARANGAROO SYDNEY Industrial look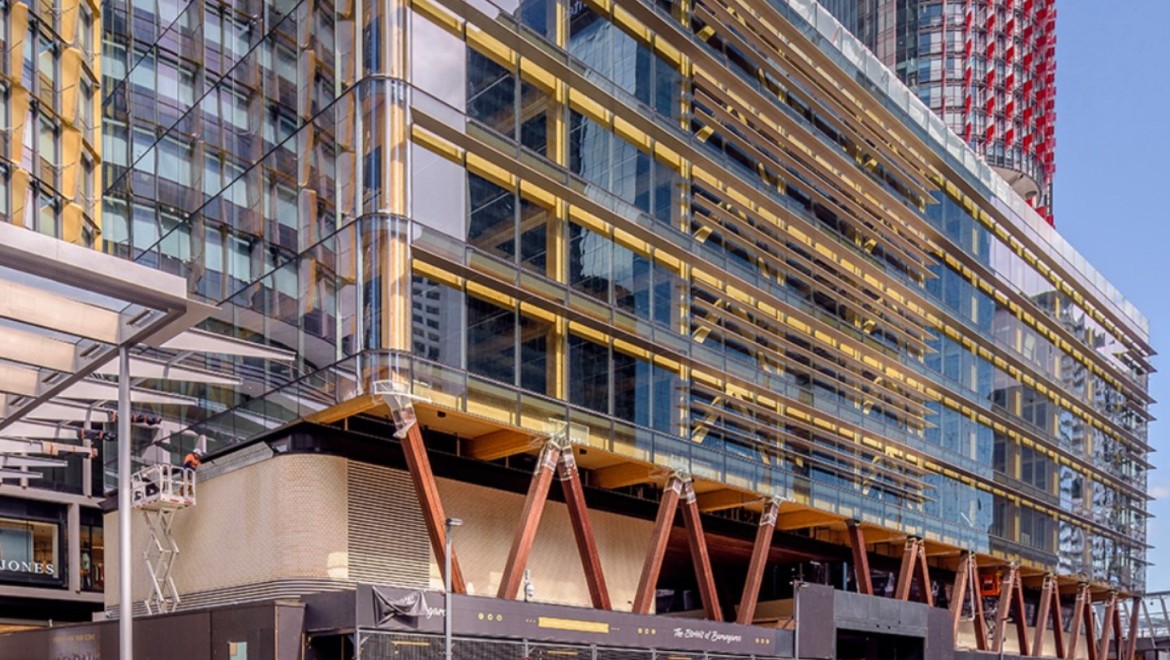 Barangaroo is the most comprehensive urban development project seen in Sydney since the Olympic Games back in 2000. In this inner-city suburb located to the west of the city centre, a mixture of offices, retail spaces, hotels, restaurants and leisure facilities is springing up across an area of 22 hectares. The promenade nearby and the view of the famous Sydney Harbour Bridge are important parts of the winning formula laid out by the real estate developer Lendlease.
Sustainable through and through
Located at the southern tip of the development area, the International House is a refreshing new example of sustainable office architecture. An impressive 2,000 m3 of cross-laminated timber and 950 m3 of glued laminated timber were used in the seven-floor building. The selected materials not only have a positive effect on the atmosphere inside the building and the environmental record – a lot less noise and dust were also created compared to other building sites during the almost twelve months of construction.
On-site training
Qualified experts from Geberit trained the plumbers on site on how to correctly handle the HDPE pipes. The tried-and-tested Pluvia system ensures that the roof is reliably drained. This system is based on the principle of negative pressure, whereby maximum performance is ensured with a comparably low number of roof outlets and small pipe diameters.
Images