Tangalooma Residence, QLD Luxurious Simplicity
The project at a glance
Developer: Nexus Building Group
Architects/Interiors/Consultants: BRD Group
Geberit Solutions: Sigma8 cisterns concealed cistern , Sigma70 and Sigma80 flush button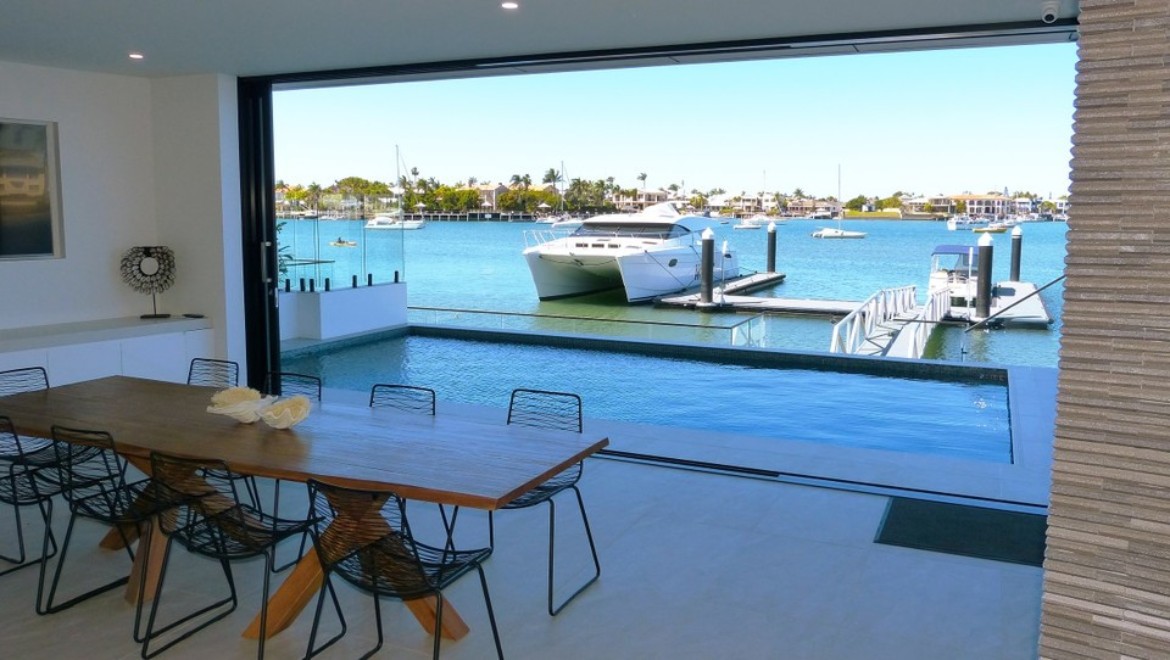 State-of-the-art sanitary features enhance bathrooms in exclusive sky-home development.
Sunshine Coast locals knew it as "The Pink House" because of its striking exterior colour. The property located at one of the best spots in Mooloolaba was built in the early 1900s and home of the businessman Fred Eager who not only used it as an escape for his family but also as a place to invite his celebrity friends for spectacular parties.
In September 2018, Nexus Building Group, who had bought the property four years earlier, finished the cutting-edge Tangalooma Residence showcasing extravagant architectural design combined with luxurious finishes and fittings for the discerning homeowner. The development includes four individually designed, spacious 400sqm apartments on four levels each with a private lift. Residents enjoy expansive outdoor areas with sweeping water views, a private marina, quality interiors, and the latest in technology. Each of the penthouse-like apartments has five contemporary bathrooms featuring Geberit in-wall Sigma8 cisterns and Sigma70 and Sigma80 actuator plates.
Geberit's state-of-the-art technology and their outstanding service were the reasons for Laz Dzufer of Nexus Building Group to choose the Swiss products again.
"We didn't think twice when it came to the bathroom design. We wanted in-wall cisterns to achieve a modern look and save space. We knew that we could rely on Geberit's quality products and outstanding service because we used their products in previous projects. When we first looked into concealed cisterns for our developments, we found that the quality of Geberit products suited our upmarket projects best. Therefore, Geberit was our first choice," Laz explains. "Especially with a concealed product, you want to have peace of mind that it works."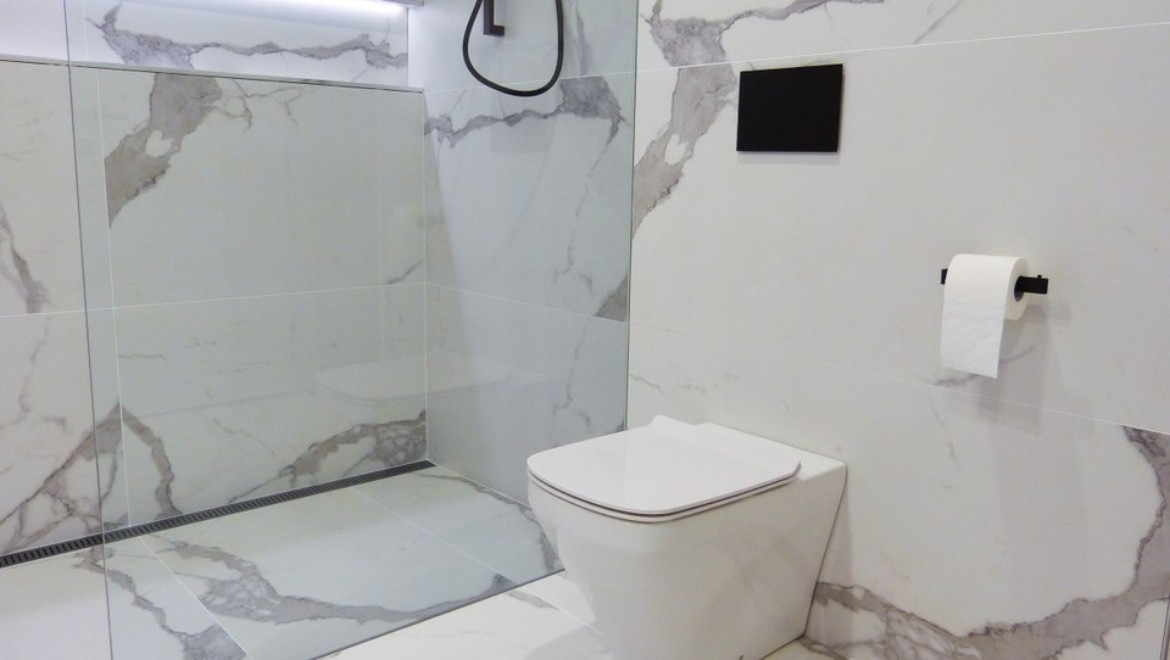 The Solution
Geberit actuator plates are state-of-the-art sanitary features that enhance the luxurious bathroom design of the Tangalooma Sky Homes. Sigma70 is Geberit's lightest touch flush activation with a soft-touch button, which creates an exceptionally quiet flush. The thin plate of glass or stainless steel, without button or knobs, floats only millimetres from the wall.
With their touchless glass plate with light fields to flush the toilet, the Sigma80 actuator plate is operated by the wave of a hand over the button LED lights (full or half flush). There is the choice between an 'always on' or 'always off' light mode and five LED colour options, which means the LED lights can double-function as a sensor-activated ambient light. A selection of colour choices for the plates enables the designer to either make them a striking feature or blend them in the wall colour.
"Tangalooma Residence is an upmarket project where we needed an upmarket product."
Laz Dzufer, Nexus Building Group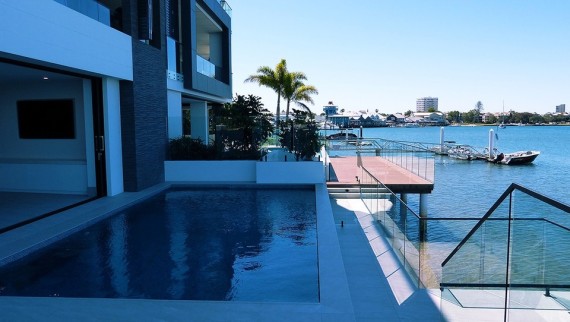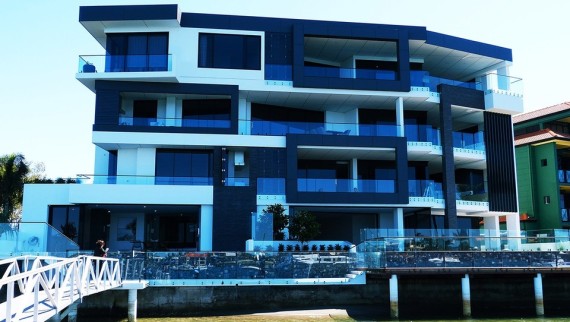 Features of Geberit actuator plates:
Unique, ultra-small remote flush actuations
Touchless mechanism available
Surface-even plates support a cohesive design
User-friendly odour extraction unit
A selection of elegant colour schemes
LED lights create ambient lighting in the bathroom