1 William Street, Brisbane Geberit delivers customised solution for landmark Brisbane development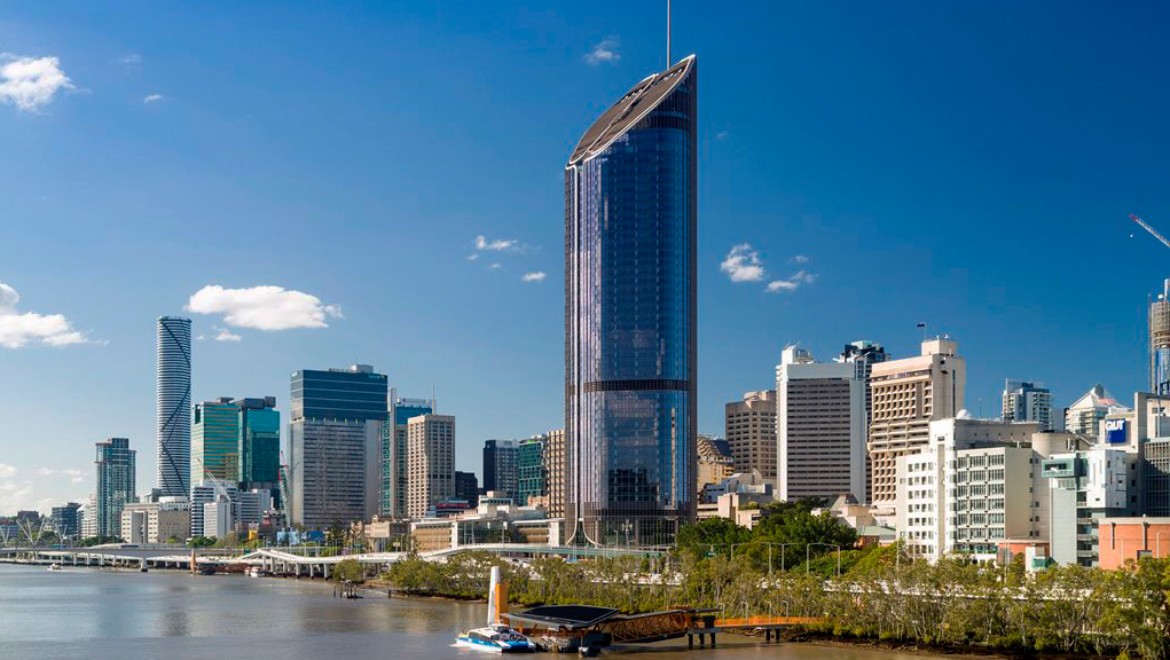 A pioneer in the revitalisation of Brisbane's Queens Wharf district, 1 William Street, is the iconic structure transforming the city's skyline and government precinct.
Of the 74,853sqm of lettable area, developer CBUS has allocated 60,000sqm for the Queensland Public Service, with the government lease guaranteed for a 15-year term. With the capacity and function of the upper floors yet to be determined, Brookfield Multiplex and Axis Plumbing appointed Geberit to manage the challenge of "future-proofing" the building.
"For us, quality was everything – we needed a single source of supply that we could confidently rely on to buffer us against these undeterminable factors and was flexible enough to support whatever went in on those floors," says Axis Plumbing General Manager, Bruce McIntosh.
"Geberit offered us an all-round technical solution that cannot be found elsewhere on the market; utilising their products and team meant we were able to satisfy our client's needs and expedite the bureaucratic consultation, documentation and approval processes," says McIntosh.
Half the diameter of similar pipes, Pluvia solved the challenges presented the awning design and the tight service duct. Freeing up space in the service rises, it also offers a higher discharge capacity (up 100L/s). "The efficiency and compact nature of Geberit's Sovent and HDPE drainage systems gave us greater flexibility and saw us reduce the amount of discharge stacks from 10 to six, which translates to significant cost reductions," says McIntosh.
Beyond the economic benefits, Geberit's ability to extend branch lines up to 10m unvented means that even with the reduced number of stacks the system was able to cover the same amount of floor space and maintain scope for future connections.
Having spent over 50 years developing this technology, Geberit continues to innovate and improve upon its Sovent fitting. Boasting a higher rate of 12L/s and with a smaller pipe dimension of 110 mm, the new High Flow embodies the advances of modern construction methodology and is a market leader. The multi-junction fitting maintains consistency in velocity speed while being compact in size and is a 4L/s improvement on the competition. This extra capacity translates into nearly double the number of possible fixtures. With capacity for 900 fixture units as opposed to the 500 offered by other models, Geberit and Axis were able to plan for any contingency presented by the unknown upper floors.
"Having created the patent for this product, Geberit had the knowledge and technology to alter their products to suit this specific project," says McIntosh. Aligning Geberit's Sovent Manual with the Australian Standard AS3500, Axis worked in collaboration with Geberit's design engineers to push the product beyond its preconceived limit. "We had this rare opportunity to co-create and tailor a fully coordinated solution to go to construction with that complied with the challenging parameters set out by the William Street design – an opportunity that only Geberit could offer us."